Custom Vinyl Banners Made Easy With our Banner Printing Services

As the spokesmonkey for Monkey in a Dryer Screen Printing, I know a thing or two about advertising, especially when it comes to banner printing for businesses. It's a hard job sometimes, but ultimately it allows you connect to your customers. However, it is important to ensure that you are advertising effectively. This means trying to get the biggest bang for your buck and with our custom vinyl banners, you can do just that.
Our design service gives you several options to choose from when selecting your design; your own graphics, our templated graphics, or a combination of the two. We will maintain the rights to any artwork submitted to us for legal purposes, but we send you the banners exactly how you specify. Each banner is made with sturdy vinyl that can be used indoors or outdoors.
Business Vinyl Banner Printing Basics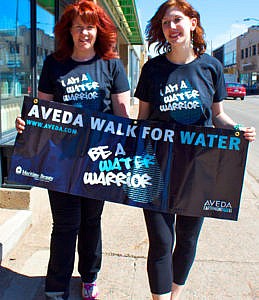 Modern technology is pretty amazing, don't you think? Years ago banners used for advertisement were made from thin paper-like materials. They weren't nearly as durable or vibrant as they are today. Our business banners are made using two different techniques—cut vinyl and digital banner printing.
With the cut vinyl technique, each color in your design is cut from a colored sticker vinyl and placed on your banner. This method is great for simple designs because the stickers are peel-resistant and the colors are bold. For photographs or gradients, we use the digital technique. This method uses high-tech printers and quality inks to digitally print your more complex graphics.
No matter which method we use for your vinyl banners, each is made with heavy-duty 13-oz. scrim vinyl that is both waterproof and UV safe. This means it can stand up to the outdoor elements without the graphics being compromised.
How Our Banner Printing Service Can Benefit You
When you get one or more of our business banners for your organization, you are investing in a fantastic advertising tool. It's much more cost-efficient than radio or television ads, and it's reusable and portable. Because they are super durable, you can reuse them for years. A one-time investment can lead to many years of attracting customers to your business with these durable long lasting banners.
Contact us today to learn more about our vinyl banner services. We are based in Hopkins, Minnesota, and proudly serve all of the Minneapolis/St. Paul area and ship products to customers nationally and all over the world.