Use Group Ordering for Less Hassle

Organizing a group of people to take orders and collect funds can be more frustrating than herding a troop of monkeys. That's why the people at Monkey in a Dryer Screen Printing give you the tools to make it easier. With this option, you can have an online group store set up just for you and your group buying any of the products we offer. Your members can then go online and order directly from us.
This option means you don't have to deal with the tedious details of taking orders, collecting money, and distributing products. With group ordering you also have the option to set your own pricing on the products to be purchased by your group members. There is also the option to specialize your group site even further with our online fundraising and group e-stores and our crowd funded apparel service.
Set Deadlines and Reminders for Your Group Order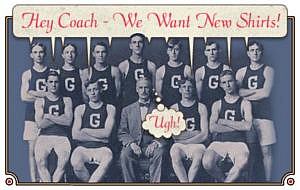 Need to have your apparel in time for a charity race, corporate picnic or other event? You can set a deadline for your orders depending on when everyone needs to have their apparel. Setting deadlines also allows for a timeline and automatic alerts to be set that will let people in your group know when they have to place the orders by. Once you reach the deadline, we process all the orders that have been placed and ship them to you and the individuals in your group as soon as possible.
Contact us today to learn more about our group ordering. We are based in Northeast Minneapolis, Minnesota, and proudly serve all of the Minneapolis/St. Paul area and ship products to customers nationally and all over the world.