A Design Service to Fit Your Needs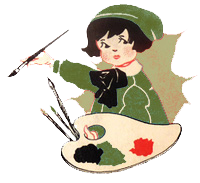 Being a monkey means my artistic talents are, well to say the least lacking. Well, the good thing is if you are anything like me, Monkey in a Dryer offers creative design services. That's why I'm glad Monkey in a Dryer Screen Printing offers such a creative design service. You can choose one of three options. Most cost effective option is to submit your own design that is camera ready. Camera ready means that the file is ready to go and is separated out into it's own colors and fonts are outlined. Camera ready files are usually created in illustrator. Second most cost effective option is to submit a design you have and we can make it camera ready for you and a charge of $50 per hour. Most touch up files only take about 15 minutes. Third option is to have one of our graphic designers create a design for you from scratch. They can take any idea and turn it into a unique t shirt design for your group. This design option starts at $50 per hour, plus you have the option to purchase the design and obtaining all exclusive rights to that design for just $199. Whichever option you choose, and whatever product you put your graphics on, we make sure to use quality materials and expert techniques so you get exactly what you have in mind.
If you use our online design tool, you can upload your own graphics, resize and place them anyway you like. If you don't have a design, you can use any of the pre-made templates or clip art graphics to create one. We offer a huge library of images for you to choose from so you can combine images, change the colors and sizes, add text with different effects, and overall get creative and have fun with your design.
Design Your Own Clothing With Help From Our Experts
Maybe you're like me and simply need more help than the templates and clip art can provide or would rather leave the designing to the professionals. Whatever the case may be, you can get a logo or graphic design from one of our artists.
Our cost-effective design service allows you to skip the thousands of dollars you might pay at a traditional logo design firm. With our professionals, you pay an upfront charge of $199 and an additional $50 per hour for the design. Each logo takes 1-3 hours and will be ready for your review in about five business days. We provide the final design in Adobe Illustrator, Photoshop, .gif, and .jpg formats so you can use it for any type of application you may need.
Professional T-Shirt Design Made Easy
With all of our design service options, it's never been easier for you to design your own clothing. No matter what option you choose, you'll end up with a unique article of clothing that looks professionally designed. Get started by contacting our designers today or head over to the online tool to mess around with your graphics.
Contact us today to learn more about our design service. We are based in Hopkins, Minnesota, and proudly serve all of the Minneapolis/St. Paul area and ship products to customers nationally and all over the world.
Some of S.britt's Designs
Some of DCB's Designs