Screen Making Services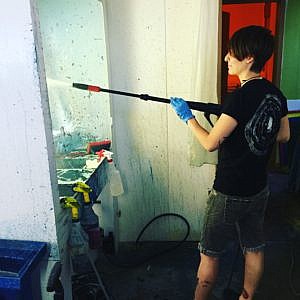 Need a screen burned or reclaimed?  Need Film positives?  Monkey in a Dryer offers screen making services providing quality screen coating and burning.

Quality screen-printing begins with a beautifully built screen.  We can turn and burn your provided screen to create a ready-to-ink stencil. We can reclaim and refresh a screen, making it as pristine as new. We can positively deliver film positives.  We Monkeys pride ourselves on delivering impeccable service and highly dexterous craftsmanship. 
Here are the screen making services we offer:

Outputs of Film Positive Services
Screen Burning Services
Screen Coating Services
Reclaiming Screens
Taping Screen Services
Contact us today to learn more about our comprehensive services. We are based in Northeast Minneapolis, Minnesota, and proudly serve all of the Minneapolis/St Paul area and ship products to customers nationally and all over the world.