Custom Embroidery Services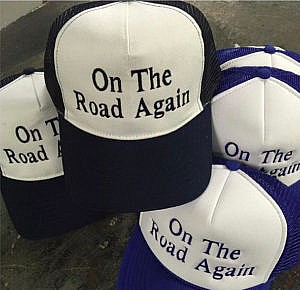 Let's face it—while there are some things that look better printed, there are definitely those that look better embroidered. If you're anything like me you see the beauty in simplicity, such as the intricate custom embroidered clothing design. The different stitches used are truly a form of artwork. The colors and stitch patterns combine to form an artistic embroidered creation. If you ask me, the artwork is even better because it is all done by someone else. (I don't exactly have nimble fingers).
With our custom embroidery services, you can choose up to eight different thread colors when you are creating your design. Our online design tool is very simple to navigate. You just upload your image or choose from our pre-made templates and graphics. Then you can play around and see what you like best. After you are satisfied with the look and feel of the design you can submit your design and that's it, it's that simple. My friends at the shop will take it from there and you can have your embroidered apparel in no time.
Various Types of Embroidery Services Available
Choosing our custom embroidery services is a smart choice, not only for smaller designs and thicker fabrics, but also if you want a three-dimensional look. While standard embroidery can achieve this, you can make an even bolder statement with our 3D embroidery. If you want some variety, not a lot of thread, and a vintage look, you should check out our applique services. Embroidery doesn't have to mean just one style—it can be anything you want it to be.
Contact us today to learn more about custom embroidery services. We are based in Northeast Minneapolis, Minnesota, and proudly serve all of the Minneapolis/St. Paul area and ship products to customers nationally from coast to coast.