Season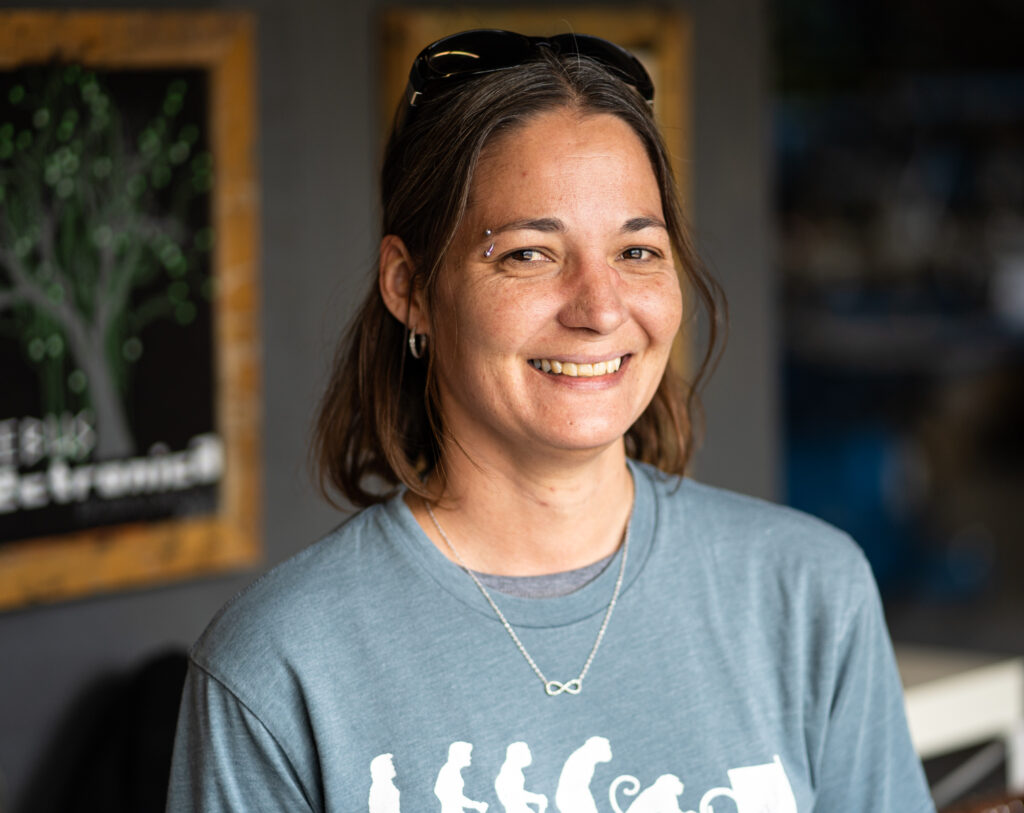 Meet Season, she is the co-owner of MIAD. Want to get to know her a little better? You're in luck, here are some fun facts about Season.
Where are you from and what brought you to the Minneapolis area?  Growing up in Elk River, work brought me to this area, where my husband and I now own a home.
Do you have any fun or interesting hobbies?  I love playing pool, getting together with my friends to play cards, and playing with my puppies Tacoma and Ripley.
How in the heck did you get into screen printing? At the time, Andrea and Dallas were adding embroidery to their business, but didn't know how to run an embroidery machine.  They came to my LIDS shop in Minnetonka and asked if I would  train them on the machine, which I did, and within two weeks they called and offered me a job.
Do you have a favorite type of screen printing?  The easiest kind is always my favorite.
What is your favorite flavor of ice cream?  No question, chocolate for sure.
Who would win in a fight between a taco and a grilled cheese? Grilled cheese, that the taco would crumble under that kind of pressure!
If you could be a monkey, what type of monkey would you be?   Capuchin monkey, they are too dang cute.