Online Fundraising and Group E-Stores for Schools


There is nothing better than putting on your school colors and showing your team spirit with the rest of your class. Well, the people at Monkey in a Dryer Screen Printing make it easy to sell school apparel directly to students and faculty members with our online fundraising and group e-stores.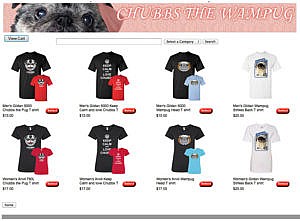 Our professionals set up a temporary e-store that is built just for your school. In it, students and teachers will find a wide range of spirit wear with your school's logo on each item. Anyone visiting the site also has the option to choose varying colors and sizes, ensuring that everyone will be able to get exactly what they want in school spirit apparel.
Every order is shipped to the student or faculty member, not the school. This ultimately will be a space saver for the school and will save time as the apparel will be shipped directly to whomever ordered it. One of the greatest benefits of this service is you will no longer have to collect orders and payment from a large student body. Our online fundraising and group e-stores also allow you to select your own pricing, which is a useful tool when it comes to raising more money for your school.
Other Organizations Can Profit Too
If you aren't part of a school group, that doesn't mean you can't take advantage of our online stores. Be sure to check out our online group ordering services. We'll customize the e-store to what best fits your group's needs.
Contact us today to learn more about our online fundraising and group e-stores. We are based in Hopkins, Minnesota, and proudly serve all of the Minneapolis/St. Paul area and ship products to customers nationally and all over the world.