Sarah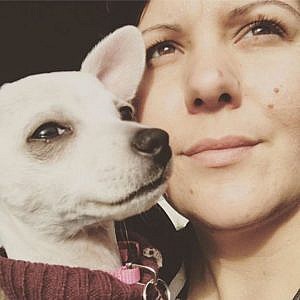 Meet Sarah, she is our assistant manager/curator of events. Want to get to know Sarah a little better? You're in luck, here are some fun facts about her. 
Where are you from and what brought you to the Minneapolis area?  I grew up in Riverside and San Diego, CA. I moved to Minneapolis in 2003. Anything could be better than living in the Mojave desert when you're 20 and have no friends, right?
Do you have any fun or interesting hobbies? I have a background in photography, so I am always exploring and taking pictures. I like to garden and play video games too.
How in the heck did you get into screen printing? Andrea found me on Linked In. I was actually working at the time and didn't initially respond. A couple days later I found myself without a job so I reached out. So much of my background is in art and sustaining customer relationships, so it seemed like a natural fit.
Do you have a favorite type of screen printing?  So far the CMYK process is my favorite. Getting in there with all the real ink, the mash up between machinery and the technical art of transferring images is super cool to me.
What is your favorite flavor of ice cream? Pistachio.
Who would win in a fight between a taco and a grilled cheese?  If it's a hard shell taco, then definitely the taco. It'd cut right through that cheese.
If you could be a monkey, what type of monkey would you be?  I would be a snow monkey! Hanging out in natural hot springs getting my hair done while snowflakes drop on my face? Yes. Please.